Best GRE Coaching Online in Small Groups - Score 330 plus
 High-quality services at an affordable price.
 Exclusive solutions tailored to your needs. Book a Demo!

GRE is an official gateway to get into the top universities in the US, Canada and UK. This is the mandatory requirement for admission to most of the universities in the world. ETS is the non profit organization that conducts the test throughout the year. 
GRE Coaching and Insights:
When you are preparing for the GRE, you probably don't want to spend hours of your precious time at the library. With our GRE coaching, you can get all the study material you need and be confident in only 30 hours. To get our GRE coaching, all you have to do is  reach us. Just leave us your email address and tell us what country you are from. We will make sure that you get the best GRE coaching and score in your first attempt.
Fast Prep Academy's GRE coaching:
GRE coaching  at Fast Prep Academy offers a complete guide to the test preparation process and the detailed approach for this exam given by our expert team. Our objective is to help you reach your goals – Not only the candidates who have been regular learners, but also those who haven't been even tried to study for the GRE. Hence, we have a systematic GRE coaching approach for each and every aspect of GRE test preparation, from practice tests to the test itself, retaining your confidence and making your final assessment as straightforward .
Scoring 330 – GRE :
GRE is the most difficult exam in the world. But when it comes to GRE coaching, everybody is in one way or another bound to it. And if you are among them, then GRE coaching with fast prep is the best way to get that perfect score of yours. GRE coaching is the only choice that will help you get your dream score of 330 plus in the first attempt. The GRE Coaching system here uses the best-in-class instructors, specialized GRE preparation materials, and technology to bring you the ultimate GRE preparation system.
Our Unique Features of GRE Coaching:
If you are looking for the best GRE coaching that is adaptive, then we are the right place to be. We provide the best GRE coaching that is adaptive. Our instructors are highly qualified and proficient in providing GRE coaching services. We have an expert team of tutors who are well-versed with all kind of topics and concepts related to GRE and can provide better quality and effective guidance for your preparation. The objective of our tutors is to make sure that you get a perfect score in your exam. We assure you that we will give you excellent guidance throughout your preparation process.
GRE Insights :
Let us know a few important insights of the test. 
The GRE General Test measures  verbal reasoning, quantitative reasoning, critical thinking and analytical writing skills. The three test sections are as follows : Analytical Writing, Verbal Reasoning and Quantitative Reasoning.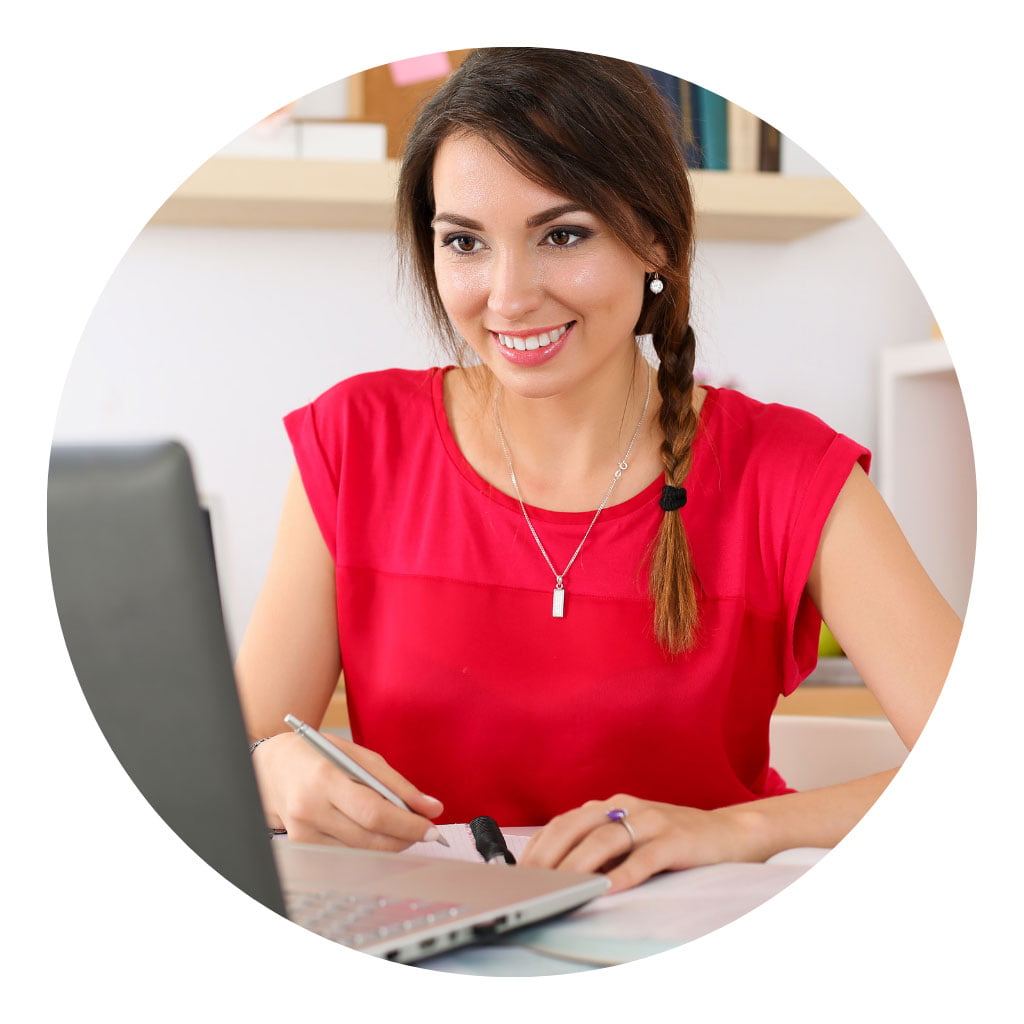 Structure of the GRE™ Exam
The overall testing time for the GRE® General Test is about three hours and 45 minutes. There are six sections with a 10-minute break following the third section.
Measure
No. of Questions
Allotted Time
Analytical Writing
(One section with two separately timed tasks)
One "Analyze an Issue" task and One "Analyze an Argument" task
30 minutes per task
Verbal Reasoning
(Two sections)
20 questions per section
30 minutes per section
Quantitative Reasoning
(Two sections)
20 questions per section
35 minutes per section
Unscored¹
Varies
Varies
Research²
Varies
Varies
The GRE
Exam
Has 3 Sections
Analytical Writing
The Analytical Writing section measures your ability to:
articulate complex ideas clearly and effectively

support ideas with relevant reasons and examples

examine claims and accompanying evidence

sustain a well-focused, coherent discussion

control the elements of standard written English
Verbal Reasoning
The Verbal Reasoning section measures your ability to:
analyze and draw conclusions from discourse; reason from incomplete data; identify author's assumptions and/or perspective; understand multiple levels of meaning, such as literal, figurative and author's intent

select important points; distinguish major from minor or irrelevant points; summarize text; understand the structure of a text

understand the meanings of words, sentences and entire texts; understand relationships among words and among concepts
Quantitative Reasoning
The Quantitative Reasoning section measures your ability to:
understand, interpret and analyze quantitative information

solve problems using mathematical models

apply basic skills and elementary concepts of arithmetic, algebra, geometry and data analysis
Suresh sir coached me for the GRE-verbal and the TOEFL. His method of teaching was thorough - he taught how to methodically approach each question type in the GRE. I especially found his strategy for the reading comprehension section really helpful, given the complexity of the GRE. He also taught our class how to tackle the AWA. The feedback he provided for my essays helped me approach the AWA confidently even though the topic given in the exam was slightly vague. I highly recommend his coaching to everyone who is preparing for the GRE. The TOEFL was a breeze since I was already trained well in the GRE-verbal, but Suresh sir encouraged me to switch to different techniques for the TOEFL, which I soon discovered was excellent advice, since the TOEFL was completely different from the GRE. I was able to ace the TOEFL with minimal preparation thanks to his timely help, support and guidance. The bottomline: The GRE and TOEFL are tough, and one has to train smart, and not hard! I thank God for His grace in having blessed me with an excellent teacher in Suresh sir during this crucial step of preparing to go to the US.
Brindha Arinathan
GRE 330 & TOEFL118
I wish I had started with Fast Prep earlier. Being an IIT Kharagpur student pursuing Masters will have a lot of societal pressure when we start preparing for GRE cause everyone looks upon us, It is so easy to follow because of Suresh sir's tips. The Classroom explanations are great, as are the tests you can take along the way. I like that they are organized by level of difficulty. My only suggestion for improvement would be to offer at least 20 practice questions at the end of each lesson, or a link to a bank of these types of questions, which I believe they are working on. They are very open to feedback, respond IMMEDIATELY to your requests, send encouraging literature to read. Suresh sir especially brings the concept while explaining to a new bee, the approach methodology is unique. Please take advantage of this fantastic resource. Oh, and it's also very affordable, with various types of subscriptions available.
D Sravan Teja
IIT KGP
When I decided to go back to school for my masters I was working full time, was not a good standardized test taker, and was quite put off by the idea of taking the GRE. Before opening a book, I knew that I would need help. I spoke to a number of tutors, but Suresh sir really listened to my goals for the exam and tailored a program to fit my needs. The FAST Prep Quant course was also perfect; it covered the core content I needed to know but more importantly for me, it focused heavily on strategy. We met weekly for a few months. He was very patient with me and if one method didn't work, he tried another one and found new ways to ensure the content stuck. I went into the exam well prepared, and I credit that to the time I spent with Suresh sir and the Fast Prep program. If you need help for GRE quant look nowhere else! Fast Prep is a Perfect place!
Harsha Nagar
IIT KGP
Hello Everyone. This is Divya. I am very happy to share how English courses by Suresh Sir helped me in improving my English which gained my confidence , I work for Salesforce as a technical support engineer where I need to talk to US clients everyday as a part of my job which I can't avoid even if I want too. I was scared how to talk to people whom I never know and what to talk, my frequency of words would be very slow and I couldn't express to them rightly what I wanted to share and it would be very embarrassing sometimes. I wanted to learn and improve my English. By God's grace I came to know that Suresh sir is taking English course for believers. I joined with a hope of changing something. But I couldn't believe my English was improved a lot unless others told me. The homework and exercises which Suresh sir gave helped me a lot. His honest feedback regarding improvements helped me to grow. Now I'm not scared to talk but I'm very happy to express myself with the right words. I praise God for this opportunity and many thanks to Suresh Sir.
Divya Ramisetty
RVR&JC College of Engineering, Guntur
I had the pleasure of using Fast Prep while prepping for my GRE. The Fast Prep Quant course was excellent... It was well worth the cost, and much more. The course provides all of the information needed to study, as well as a plethora of relevant and challenging practice questions [with crystal clear solutions and answers]. As a result, I am currently attending my first-choice school - a top 15 B-School worldwide. Looking back, I can testify that this investment in FAST PREP saved me an abundance of study hours and unnecessary stress - I would do the same again! I highly recommend Fast Prep!
KV Sanjeev
IIIT-B
I can't imagine ever getting into the right headspace to take the GRE without FastPrep, ​let alone getting into b-schools. The TTP Online GRE course is in a league of its own as far as study material​ (by far t​he most COMPREHENSIVE ​quant ​study guide I've seen). I​t closely ​monitors ​your progress​ and compares your performance to others. I tutored with Suresh sir, the​ GRE​ ​lifesaver who helped raise my quant score from 152 to 164. These guys are the real deal: patient, persistent, and supportive​.​ They worked closely with me to create a realistic timeline and cultivate new strategies for solving problems. They are truly invested in their students' success. I never would have made it to my GRE finish line without FastPrep​. Thank you FAST PREP!​!
Nagraj
IIM Rothak
Kudos to Akanksha Shrivastava 👏👏👏
GRE preparation amidst challenging times. It was a tough decision for her to think about her plans. We gave her trust to improve her diagnostic scores. She picked Fast Prep Academy; we prepared and built her confidence to crack the tough nut.

Read GRE Preparation Resources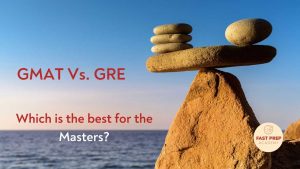 GMAT Vs. GRE : Which is the best for the Masters? GMAT Vs. GRE: Which is the best for the Masters? Lakhs of aspirants apply
Read More »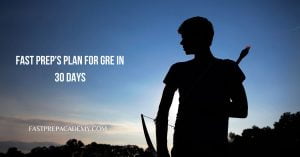 FAST PREP's PLAN FOR GRE IN 30 DAYS What is the fast prep's plan for GRE in 30 days? What
Read More »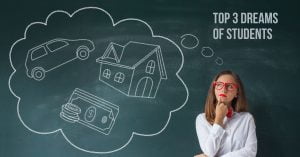 Top 3 dreams of students Many aspirants in India wanted to pursue one of these top 3 dreams (IIT, IIM, IAS ) and settle in
Read More »
Most frequent questions and answers
You are about to take the first step of your journey to fulfil your VISION !