The best gateway to Medicine is UCAT
Are you aware of the test called UCAT? It has opened doors for many Indian and Abroad medical aspirants to fulfill their dreams. Perhaps this article will give you a lot of insights to decide on the best gateway to pursue Medicine.
All medical aspirants know about these entrance exams and the value it holds. Both these tests hold the same purpose: to get a medical seat for MBBS, but their execution and consequences are highly different. Regardless of location, medical studies and profession are generally on the stressful end and can not be considered a merry-go-round. They need dedicated hard work and keen focus to be decent medical students, which is an important step in being a medical professional.
Now that we know that it will be a tad bit stressful, we can still look at options that would make things less stressful. Right?
So let's try and understand which of these two can be considered as less stressful choices.
UCAT- The best gateway to Medicine
The Universal Clinical Aptitude test is an admissions test used in the selection process by a consortium of universities in the United Kingdom, New Zealand, and Australia for their medical and dental degrees. Refer to the official website for other details of the test.
Key factors:
This test is not designed to judge academic achievements, unlike other medical entrance exams. Instead, it focuses more on assessing aptitude and attitude.

Consists of 5 subjects; 4 cognitive type tests and 1 for professional demeanor.

Duration: 2HRS.

Sections: Verbal reasoning(22mins, 11 passages, 44 questions); Decision making(32 mins, 29 items related to charts and graphs);Quantitative reasoning(25 mins, 36 questions);Abstract reasoning(14 mins, 55 questions) and Situational judgement(27 mins, 69 questions)

Mode: Online
NEET- Hope not the best gateway for Medicine
The National Eligibility cum Entrance Test, earlier known as AIPMT(All India pre-medical test), is an all-India pre-medical entrance test for admissions in medical colleges across India. It includes competition for admission into courses like MBBS, BDS, and AYUSH.
Key factors:
It is a pen and paper-based examination with a duration of 3 hours.

The main skills and knowledge tested here are purely based on Biology, Chemistry, and Physics.

The total number of questions: 180, 44 questions each from Physics and chemistry whereas 90 questions from biology only.

Marking scheme: 1 correct answer = 4 marks, 1 wrong answer = -1 mark.

All questions are based on NCERT of 11th and 12th grade.
Now, seeing the exam pattern itself, we can figure out that NEET seems less stressful if your academic background is strong and you wish to study in India. The way the exam has been designed with more time management facility and fact-based questions would be easy for you if you are thorough with your subjects. We can see that the marking scheme is also decent as each answer brings you four marks which is a lot in value.
Looking at UCAT, the exam is easy to crack in comparison to NEET. You would be competing with students across the globe. If you are very well determined about going abroad and considering aptitude and attitude as your strengths, this would seem possible for you. Also, the value of your degree would hold a higher place. The best gateway to Medicine is UCAT!
The best gateway to Medicine is UCAT!
Which is more stressful depends on you as a person, your personality, your areas of strength, and major other factors such a family background. This period of selecting the right path is always stressful, but it can be made easy by clearly stating your needs and capabilities. Anything that doesn't fit them is sure to make you stressed at some point.
For further career guidance and preparation for entrance exams, feels free to contact us. We assure you that your future is in the right hands, as said by students of our institution. We strongly recommend competing if you have very good communication skills and extracurriculars. Refer to our other articles on our official website. The best gateway to Medicine is UCAT!
Reach us for UCAT Coaching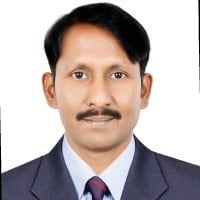 Founder & Academic Head at Fast Prep Academy.
Experienced both in India and Abroad: Handled diversified student groups from the USA, UK, Canada, Europe, China, Asia, and Australia.
Overall 20+ years of teaching and training experience in Education, Primarily in the Test Preparation of GMAT, LSAT, LNAT, GRE, UCAT and SAT.
Kaplan Certified Verbal Reasoning Professional.
Gold Medalist in English Essay writing ( AP).