GMAT Vs. GRE : Which is the best for the Masters?
GMAT Vs. GRE: Which is the best for the Masters? Lakhs of aspirants apply for the exam, but only a few qualify with the best results. Most aspirants wonder how to prepare for the exam and which is the best for Masters, either GMAT or GRE.
In the preparation strategy for GMAT, you must have basic knowledge and command of arithmetic, algebra, geometry, data analysis, and English grammar; know yourself and your confidence to get the best score. Improve your language skills which are always considered to be the trickiest way to crack a good score. Improve your language skills which are always considered the trickiest way to crack a good score because of its perceived complexity.
GMAT Vs. GRE : Which is the best for the Masters?
To achieve an impressive score, first, know your exam well. Upgrade your knowledge and vocabulary and have a command of the language. GMAT is a unique computer-adaptive format test that is challenging for any aspirants. To overcome and get a good score on GMAT, here are some hints that help you get the best score. If you give a dedicated amount of time to the preparation, you can save a considerable amount of time in your preparation.
No matter what your background is, you need to understand the basics of the core subjects. Make sure to upgrade your knowledge Which will help you in the perfect preparation strategy. It is also important to incorporate consistent revision. To reduce your exam time stress, you should incorporate a most test-based learning approach. Check your weak areas and brush up on the concepts which you have missed or left doubtful.
GMAT Vs. GRE : Which is the best for the Masters?
The GRE is said to be a standardized exam where an aspirant can demonstrate literary analysis skills.
GRE and GMAT are comparable exams in which they both include Math, reading, and writing questions. The questions are more or less straight forward which can be answered easily after studying carefully. Most people say that if you want to choose the GMAT; When you have clarity on how to continue your further studies for the business, you may choose GRE.
GMAT Vs. GRE : Which is the best for the Masters?
Suppose you are in confusion and still not able to decide on the type of graduate program. Keep little more effort in choosing between GMAT and GRE. Make a proper routine and keep track of your preparation at all times. It would help if you had fixed targets to achieve a good score. It is a must and very important to remain positive all the time to achieve success. If you enjoy the preparation, cracking the exam will be a cakewalk for you. It is very important to study when you feel comfortable. It is important to focus on quality rather than quantity.
GMAT Vs. GRE : Which is the best for the Masters?
A good GMAT score helps you in fetching a good job. GMAT helps you most when you are having a focus on business school. If you have a grip on the English vocabulary, then your option of choosing GRE will be correct. If you aim to get a good score, then GMAT and the GRE are both completely different tests. Depending on the caliber, you can choose which exam you will decide and evaluate yourself from time to time which is crucial for effective preparation. No aspirant should have a last-minute rush and stress, so keep positive thoughts, believe yourself as confidence is the key to success.
GMAT Vs. GRE : Which is the best for the Masters?
Every aspirant who is going to apply for GRE or GMAT (official website) must concentrate on getting a good score. This score helps them in getting admission into a good institute. The best way to choose whether the GMAT or GRE is to know your abilities by practicing mock practice tests for the exam. No matter which tests you decide to take, you need to prepare to get a good score. The GRE is used to seek admissions for different graduate programs, and GMAT helps you seek admission into business school. For further queries do reach us and talk to our expert now.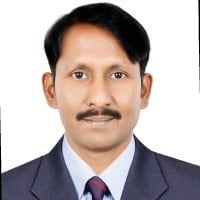 Founder & Academic Head at Fast Prep Academy.
Experienced both in India and Abroad: Handled diversified student groups from the USA, UK, Canada, Europe, China, Asia, and Australia.
Overall 20+ years of teaching and training experience in Education, Primarily in the Test Preparation of GMAT, LSAT, LNAT, GRE, UCAT and SAT.
Kaplan Certified Verbal Reasoning Professional.
Gold Medalist in English Essay writing ( AP).